The Pennsylvania Press Conference is Friday and Saturday, May 30 and 31, at the Penn Stater in State College. Download the brochure for more.
SCHEDULE:
Saturday
9 a.m. to 10:15 a.m.: Panel Discussion: Growing Community Engagement
How do news companies connect with their readers through social media and other reporting  and marketing tools? Join this interactive discussion as the panelists cover audience  development platforms, understanding readership data metrics and marketing best practices. Panelists: Moderator: Mike Feeley, Director of Content, PennLive.com and The Patriot-News, Harrisburg
Lauren Boyer, Social Media Editor, U.S. News & World Report: Recently, Lauren became the social media editor with the U.S. News & World Report. Prior to that, she was a business reporter with the York Daily Record/Sunday News where she covered manufacturing and investing. In 2012, she was selected from a companywide pool to join Digital First Media's ideaLab, a team of employees experimenting with ways to enhance the news industry through technology. Prior to joining the Daily Record in 2011, she worked in State College at the Centre Daily Times as a municipal reporter.
Collette Clarke, Interactive Producer, WITF, Harrisburg: Colette Clarke has been an interactive producer with WITF in Harrisburg for three years. At WITF, she creates and executes strategy for the organization's multimedia content projects on the web, as well as monitors and enhances WITF's online engagement with the community, specifically through social media. She is in charge of integrating the Public Insight Network into WITF's newsroom, as well as managing the organization's partnership with Next Avenue, a website for adults over 50. She joined WITF from PennLive.com and lehighvalleylive.com, where she worked as an online news producer for five years. There she produced and packaged online news content with The Patriot-News, The Express-Times and The Perry County Times. She also increased and promoted user-generated content, recruited and trained community bloggers, and created dynamic webpages that engaged niche local communities
Chris Mautner, Community Engagement Lead, PennLive.com and The Patriot-News, Harrisburg: Chris Mautner joined The Patriot-News in 1998, having previously worked as a writer for the internet startup company Classroom Connect. Since then, he has served as copy editor and features reporter and currently is the community engagement lead for PennLive.com. When not at work, he writes about the comics' medium for award-winning sites such as The Comics Journal and Comic Book Resources.
10:30 a.m. to 11:45 a.m.: Training and arming the modern reporter
Learn about corporate and collegiate training programs, as well as a discussion of equipment opportunities. Panelists: Moderator: Chip Minemyer, Executive Editor, Centre Daily Times, State College
Brad Jennings, Assistant Managing Editor, Presentation & Digital Innovation, York Daily Record/Sunday News: Brad Jennings is the assistant managing editor for presentation and digital innovation at the York Daily Record/Sunday News. In his 14 years at York, he has held roles in the news, sports and visual departments. Brad has managed the creation of tablet magazine apps, ebooks, digital interactive presentations, livestreamed sports events and an Emmy-winning documentary. He most recently spearheaded the installation of a new content management system for five newspapers in the region, while overseeing daily presentations for print and digital platforms. Brad also serves as a multimedia journalist for spot news and Penn State football coverage.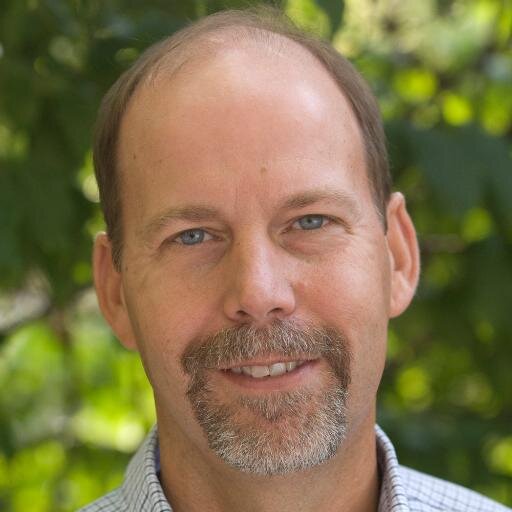 Ford Risley, Department of Journalism Head, Penn State University: Ford Risley is the head of the Penn State Department of Journalism, where he teaches mass media history, feature writing and other courses. His research centers on mass media history, especially Civil War-era journalism. Ford is the author of three books, and he spent nine years as a reporter at newspapers, including the Florida Times-Union and the Atlanta Journal-Constitution. His freelance work has appeared in the Dallas Morning News, The New York Times and other publications.
Frank Wiese, Senior Editor, Multimedia Projects, The Philadelphia Inquirer: Over the last 12 years Frank has been focused on online multimedia, working with video, still photography and interactive online presentations. Before joining The Inquirer, Frank was the visuals operations editor and an assistant multimedia editor at The Morning Call, in Allentown. Frank has worked as a staff photographer at the Los Angeles Times and The Morning Call, and as a freelance photographer in the Los Angeles area.
Brian Whipkey, Editor, Daily American, Somerset: Brian Whipkey began at the Daily American in January 1990 as a staff writer and advanced to lead paginator, city editor, managing editor and editor. He is a 1989 graduate of Indiana University of Pennsylvania with a bachelor's degree in journalism. Brian is also a member of the Foundation Board for Allegany College of Maryland in Somerset.
Noon to 1:30 p.m.: PWPA Annual Awards Luncheon
Keynote address by Wendy Ruderman and Barbara Laker
1:45 p.m. to 3 p.m.: Modern Ethics
GUIDE: Your ethical questions, answered How do news organizations carry core ethical beliefs into digital news reporting and the world of social media? This panel will explore the ethical challenges brought on by industry changes, and how newsrooms can best adapt the way they work and the way they train staffers. Panelists: Moderator: Scott Blanchard, Sunday Editor, York Daily Record/Sunday News
James Asher, Washington Bureau Chief, McClatchy : James Asher is the McClatchy Washington Bureau Chief, leading the work of 40 reporters and editors in Washington and around the globe. In addition to providing national and international coverage for McClatchy's 30 daily newspapers and for some 1,200 clients of the McClatchy-Tribune News Service, Asher is responsible for leading the bureau's digital news operations. Asher previously worked at The Baltimore Sun and The Philadelphia Inquirer as an editor and reporter.
Russell Eshleman, Senior Lecturer & Associate Head, Department of Journalism, Penn State  University:  Russell Eshleman teaches basic reporting methods, opinion writing, news media ethics and in-depth reporting. He spent 15 years with The Philadelphia Inquirer, where he was Harrisburg bureau chief and state political writer. In 1992, he won a distinguished writing award from the American Society of Newspaper Editors.
Garry Lenton, Editor of Berks Country Magazine, Reading Eagle: Garry Lenton is editor of Berks Country, a weekly magazine section of the Reading Eagle focusing on agriculture and rural affairs. He is a former editor of the weekly Press And Journal in Middletown, Pa., and former database reporter and copy editor at The Patriot-News. He is a member of the Pennsylvania Society of News Editors' board of directors, where he helped draft the organization's ethics statement, and a member of Investigative Reporters and Editors.
Josh Stearns, Director of Journalism and Sustainability, Geraldine R. Dodge Foundation: Josh Stearns is a journalist and organizer working to engage communities in building stronger journalism and protecting press freedom. He is the Director of Journalism and Sustainability Geraldine R. Dodge Foundation. , and a founding board member of the Freedom of the Press Foundation. Stearns is the author of numerous reports on journalism, public media and media policy and the  founder of VerificationJunkie.com, a directory of tools for verifying, fact checking and assessing the validity of social media and user-generated content. He speaks regularly about community engagement, newsroom collaboration, new journalism ethics and digital innovation.
3:15 p.m. to 4:30 p.m.: Covering Trauma
GUIDE: Covering Trauma II Q&A WITH MAGGIE JONES Your newsroom might not have sent staffers to cover war, but every day, reporters and  photographers cover violence and tragedy. This panel will discuss best practices to get better at covering those stories, as well as how to help yourself and your staffmates prepare to encounter difficult and sometimes emotional assignments. Panelists: Moderator: Scott Blanchard, Sunday Editor, York Daily Record/Sunday News
Maggie Jones, Contributing Writer, The New York Times Magazine: Maggie Jones is a contributing writer at The New York Times Magazine and a 2012 Nieman Fellow at Harvard University. A National Magazine Award finalist, Jones writes about social issues, including immigration, poverty, race, gender, education and families. She has also written articles and book reviews for The New York Times, The Washington Post, Slate, Salon, Mother Jones, Elle and The Philadelphia Inquirer. Jones has been a guest lecturer  at Boston College and Harvard University on topics ranging from immigration to narrative journalism. In addition to her work throughout the United States, she has reported from Japan, Thailand, Burma and Guatemala.
Josh Meyer, Director of Education and Outreach, Medill National Security Initiative: Josh Meyer is director of education and outreach at the Medill National Security Initiative, and the McCormick Lecturer in National Security Studies at the Medill School of Journalism. Before joining Medill in January 2010, Meyer spent 20 years at the Los Angeles Times where he focused on a wide range of issues, including government, politics and law enforcement. From 2000 on, he focused on terrorism and related intelligence, law enforcement and national security issues while traveling extensively to Pakistan, Afghanistan, Saudi Arabia,  Israel and the Persian Gulf. Meyer is the co-author of the 2012 bestselling book, The Hunt For KSM; Inside the Pursuit and Takedown of the Real 9/11 Mastermind, Khalid Sheikh Mohammed, which was named a New York Times "Editors' Choice'' book in July 2012. During his two decades at the Los Angeles Times, Meyer shared two staff Pulitzer Prizes, and was nominated himself on numerous other occasions. He has been recognized with top awards from the Southern California Press Association for his investigative reporting as well as the overseas Press Club's Hal Boyle international reporting award.
Kari Pricher, Editorial Producer, CNN Anderson Cooper 360: Kari Pricher is an editorial producer for CNN Anderson Cooper 360. For more than a decade, she has traveled to communities coping with enormous loss to bring their stories to light. Recent assignments have included the mass shooting at Sandy Hook Elementary School in Newtown, Connecticut, the bombings at the Boston Marathon, the fertilizer plant explosion in West, Texas, and post-tornado devastation in Moore, Oklahoma. From  2007 to 2011, Pricher was a segment producer with ABC Good Morning America Weekend, and, from 2011-2012 she was part of the team at The Dr. Oz Show that won the Emmy Award for Best Daytime Talk Show/Informative.
5 p.m. to 6 p.m.: Society of Professional Journalists Awards Reception
Join SPJ as it honors the winners of the Spotlight Contest Awards. Sponsored by BetterBNC
5:45 p.m. to 6:30 p.m.: Reception, open to Keystone Press Awards Banquet and PAPBA Banquet attendees
6:30 p.m. to 9:45 p.m.: Keystone Press Awards Banquet
Keynote speaker: Josh Stearns. Presentation of Keystone Press Awards. PSNE silen auction winners announced. **Special note: You must pre-register for this event in order to receive your plaque at the awards banquet. Only the names of those who have pre-registered will be read aloud during the banquet.
6:30 p.m. to 9:45 p.m. PAPBA Awards Banquet
10 p.m. to 11:30 p.m.: Hospitality suite, open to Keystone Press Awards and PAPBA Awards banquet attendees.